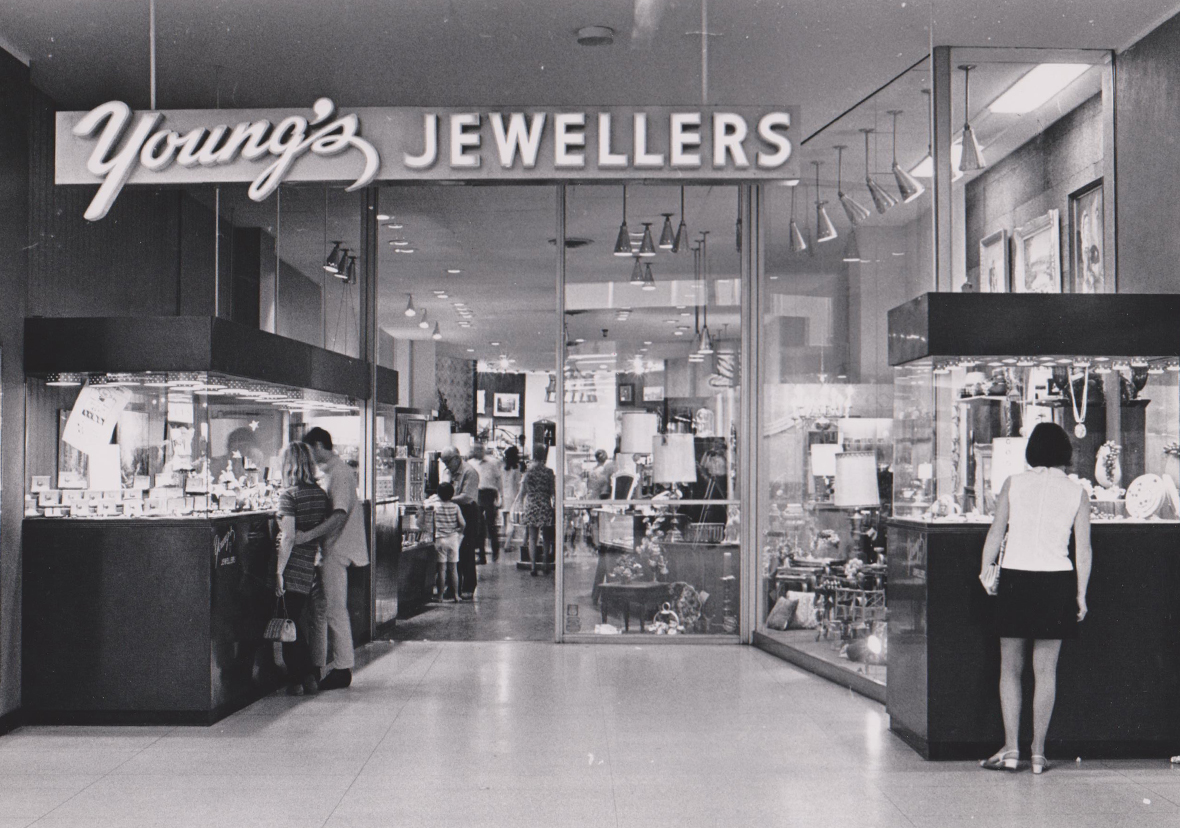 It all started in 1894.
Imagine London, Ontario in 1894.


First store operated on Dundas Street, London, Ontario
William George Young – Founder opened the first store in London, Ontario. Much of the jewellery during these times consisted of gold rings, flatware in silver and silver holloware. Based on the firm foundation of silversmithing excellence, Young's Jewellers established itself and one of London's premiere jewellery destinations.
The Depression Years
William G. Young guided the company through the depression years. The first expansion was in 1933 when Young's Jewellers opened in downtown Kitchener. Soon to follow was the new Sarnia location on Christina Street.
The Forties
Following in the founder's footsteps, son George A. Young, became president in 1940. Historically, Young's was the jeweller of choice in London which was based on trust and beautiful jewellery for all ages.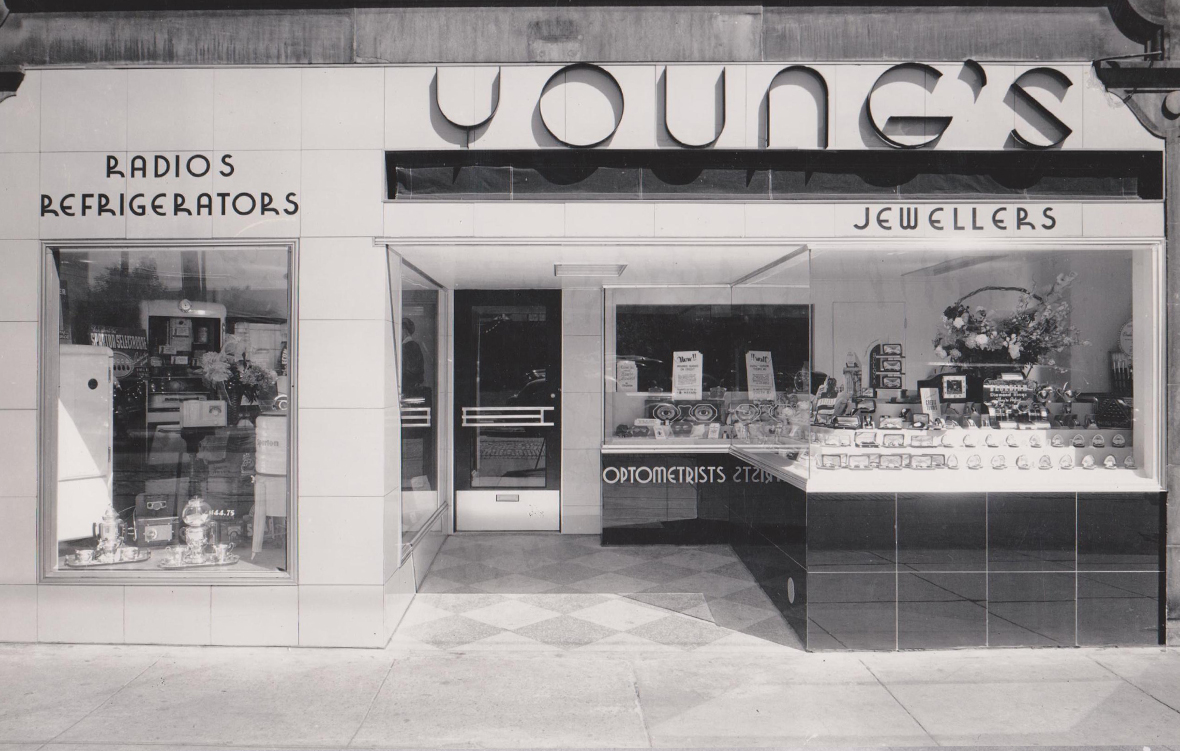 The Swinging Sixties
In 1960, Young's moved from the Dundas Street location and opened London's largest full line jewellery store in Wellington Square. As the first covered mall in North America, the Wellington Square store became the the jeweller of choice in London and continued into the 1970's.
Present Day
In 1995 William G. Young Jr., fourth generation jeweller opened a single store in Westmount Shopping Center in London, Ontario. Currently Young & Co. operates from a new store in West London on the corner of Colonel Talbot Road and Southdale. The new modern space enabled Young & Co. to showcase the craftsmanship and beauty of unique jewellery lines, designers and goldsmith repairs.
In 2021, William G. Young Jr., closed the doors of the jewellery shop and moved to beautiful Grand Bend Ontario where he is now offering appraisals, repair and other services to new and old clients.